I Am A Middle Class Kenyan, Isn't it?
I am the one whose vote counts the most and will affect the most and yet I am the one who is the most tribal.
I am a middle class Kenyan. Juggling my way through life…
Don't own my home, don't have what could be considered a salary (mine is still considered wages).
I semi own a car with the bank (although if I test our relationship by missing a payment I will discover I dont semi own anything).
Every end month I become a juggler. All my balls up in the air… Mshwari is paid and withdrawn to pay KCB Mpesa, then this is replicated with Tala and Branch waiting in tow before any bills are paid.If any ball in this process is to drop….CRB will get my name faster than it takes to finish writing this.
My Mpesa handles huge amounts of money, but they'r always flowing in and out immediately. It's a better ledger than my bank account. On its strength alone I look like a millionaire and I'm obsessed with seeing those figures on my M ledger because it makes me think I'm growing financially. My Facebook and IG pictures tell better stories of my life. In there I'm smiling, laughing, travelling without a penny to my name and sleeping in big hotels whose costs are higher than my nightly per diem.
I am a middle class Kenyan.
My phone is riddled with numbers of big shots, whenever I call and they actually answer my day is made, people constantly ask me for so and so's number. I am rich in my networks but my worth in who I have come in contact with does not translate to assets. Every once in a while it results in a ka deal who's proceeds are used to boost my KPLC power token, extend my milk account with Kinyanjui, take my kids for a picnic at Machakos or blown to smithereens in a single night on the town buying drinks for friends who have all manner of malicious gossip about me and who wouldn't lift a finger to save me from my troubles.
I am a middle class Kenyan.
I feel like I'm two contacts away from a breakthrough in my life, and yet I know with trepidation that I am only one mishap away from a disaster in my life.
If I have a medical emergency the size of the late Janet Kanini's (God rest her soul) I'd be done overnight.
If I'm caught drunk driving and have to pay a 50K fine one of my balls will drop and I'm done.
If my house rent is raised by a paltry 10K it would upset the balance of things and I'd have to move.
If I have an accident with my semi owned Toyota Succeed (ITS NOT A PROBOX) with its tu third party insurance and the liability is mine I'm cooked.
And let's not talk about what would happen if I lost my job…I'm superstitious… so "tuteme hio mate".
I am a middle class Kenyan.
My phone is more expensive than my child's school fees structure for a term. My telly is connected to DSTV which I hardly ever have time to see and I always meet people at Laico where black coffee is 500 bob so that I can keep up appearances and get that 2 step connection to glory.
My shoes are knock off's bought from hawkers whose deals are quick at dusk and my clothes are mitumba's, but I look good because I have a guy who gets me "zile za camera".
I am a middle class Kenyan.
I am the one whose vote counts the most and will affect the most and yet I am the one who is the most tribal.
I am the one still voting for a presidential candidate because he is my tribesman and attacking and insulting strangers on facebook using bundles I have "flexxed' while seriously psyching myself that the bets I placed jana will pay off and make me an overnight multi millionaire.
Some of the people I'm trolling,make more money and have more clout than me but it feels good to cut them to size on social media.
If their lives hit an iceberg, they'd have lifeboats but If mine did I'd be found below the ocean floor.
I am a middle class Kenyan.
I have never bothered to find out what tribe the guy driving the mathree is on the days I have no fuel to drive. I just board and yet my life is in his hands.
I even relax and dose off or enjoy the Wi-Fi as I'm sped off to places unknown because I cannot see the front and if I was to unceremoniously land an impromptu appointment with my maker all the balls would drop and I would be leaving nothing but bills……
I have never found out if the butcher I buy meat from is from my village or if the doctor who treated my child was "ours"…..Even Kinyanjui my milk guy isn't really Kinyanjui but Wepukhulu but I don't even know or care.
I am a middle class Kenyan.
But the President? Hio ni tofauti. That one must be "mine".
I am now hiding under the banner "Tribeless Kenyan" on Facebook because it's politically correct to do so and it will get me many likes (because I am addicted to those). ……and anyone who doesn't like my post is NOT my friend.
I am an idiot who's juggling won't stop no matter how things go on August 8th.
Come August 9th regardless of the outcome….
I'll still have one ball in the air!
I am a middle class Kenyan 🙂
— Courtesy: This post first appeared on Facebook via Levi Kones.
Guinness Set to Bring Rio Ferdinand to Kenya
The nation's most extraordinary beer, Guinness, has today unveiled an exciting new partnership with legendary English Premier League football legend, Rio Ferdinand. Best known for his time playing for The Red Devils, Ferdinand will be working with Guinness over the next 12 months to find and celebrate Kenyan football fans Made of More. (more…)
Europeans Have Just Discovered Miswak, and Are Selling the "Revolutionary" Toothbrush For £3.90
The revolutionary "Raw Toothbrush" with health benefits.
The West has often borrowed a lot of trends in health and food, right from ghee, haldi doodh, and even dandiya workouts. And now, they have just discovered Miswak!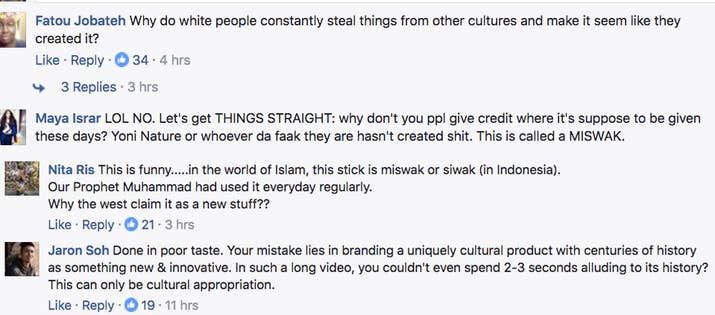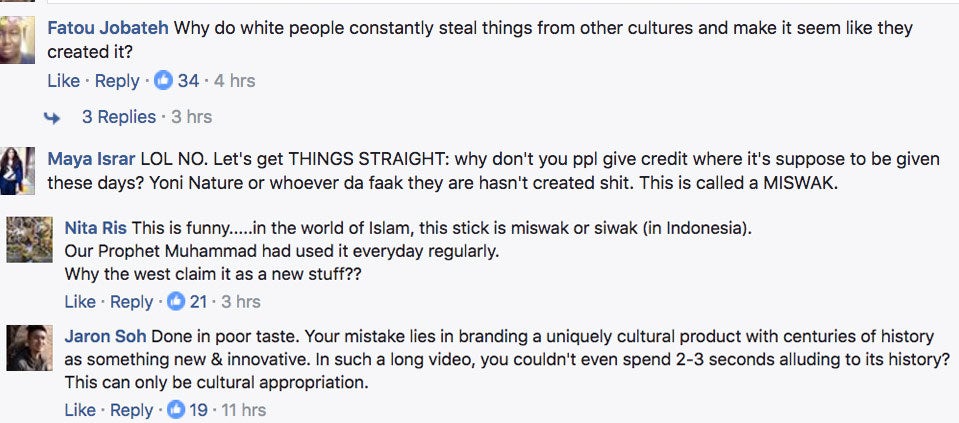 Hey people, the #WomenworkingKisumu series is here with us.
Yet another exciting challenge. 100 days of weekly tribute to inspirational women who are working so hard to bring change in Kisumu from different fields.
All you have to do is nominate the woman you feel is inspirational and her story will feature on the Humans of Kisumu platforms. They also stand a chance of winning fabulous prizes from the Jaber Gift Hamper.
Jaber Foundation will share the 100 stories but we will only award 10 women who will have had the most votes.
Use the hashtag #WomenWorkingKisumu

Let the games begin.
Good luck 🙂